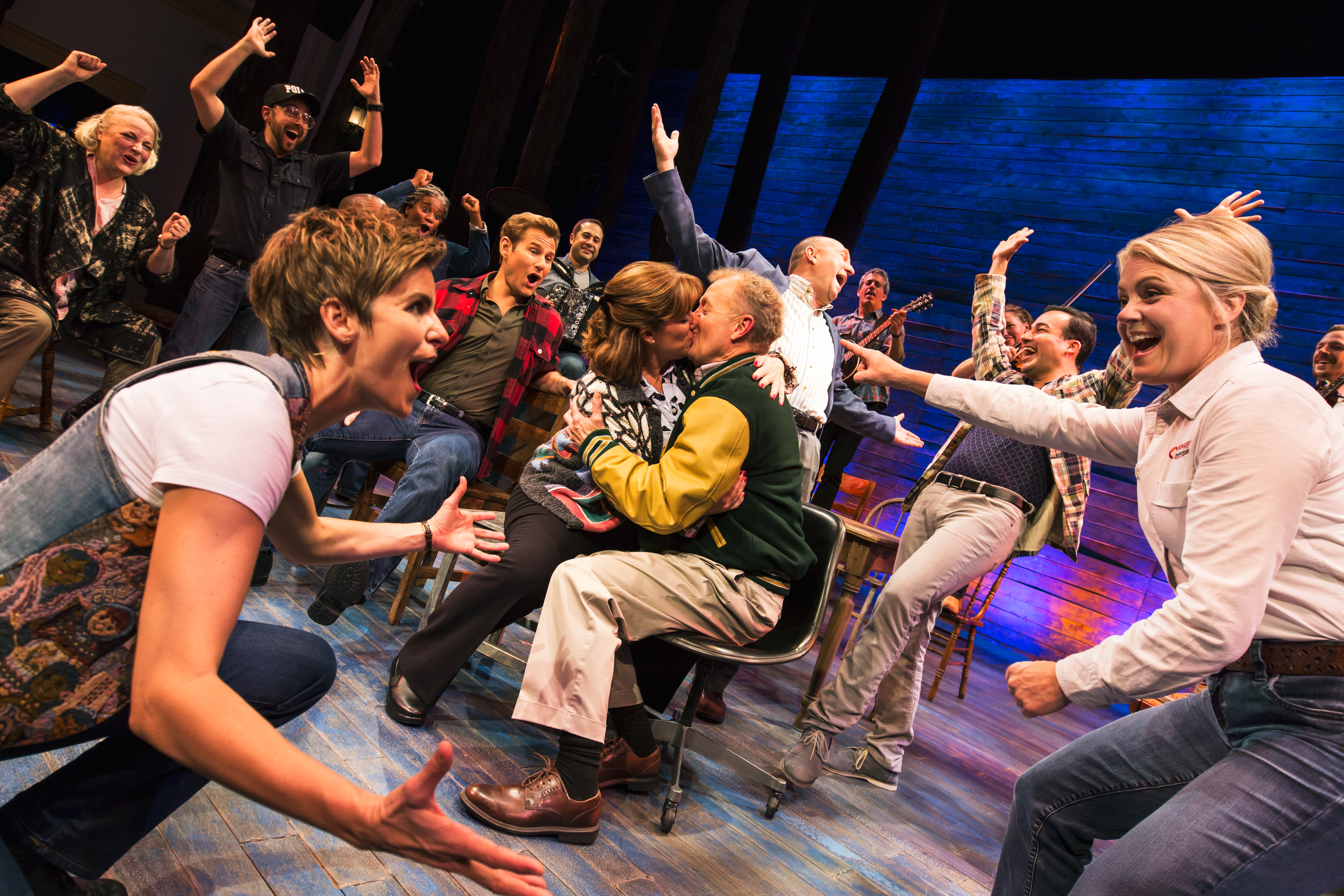 Canada Club Gala Night for "Come From Away"
On 14 February 2019, the Canada Club invites its members to a special gala night of the Tony award winning musical "Come from Away".
As it continues sold-out, record-breaking engagements in Canada, on Broadway, and across the USA, "Come From Away" is landing at London's Phoenix Theatre. This joyous musical shares the incredible real-life story of the 7,000 air passengers from all over the world who were grounded in Canada during the wake of 9/11, and the small Newfoundland community that invited these 'come from aways' into their lives.
In addition to experiencing the performance from the best seats in the house, Canada Club Members and their guests will be invited post-show to Foyles for Canadian food and drink with the cast and crew and a special talk from co-playwright David Hein.
Valentine's Day is a great time to celebrate the musical's themes of kindness, generosity and friendship. We hope you and your loved ones will join us for this uniquely Canadian event.
All the Details
Date: Thursday, 14 February 2019
Time: 7:00 p.m.
Location: Phoenix Theatre (Charing Cross Road, WC2H 0JP) & Foyles (107 Charing Cross Road, WC2H 0DT)
Attire: Cocktail
As the Club incurs costs at purchase, all tickets are non-refundable.
Each Member can buy up to four tickets. If you need more tickets, please email info@canadaclub.co.uk to inquire about excess availability.
A friendly reminder – to buy tickets you must be a Member in good standing. Please renew or apply for your membership here: https://canadaclub.co.uk/membership/